Grafana
Grafana is an open-source visualisation tool. It does not store data, but consumes data sources to create real-time graphs displayed on custom dashboards. Data sources include Prometheus, Graphite, Logit and CloudWatch. The query language of the data store, such as PromQL for Prometheus, is used to construct the graphs.
Grafana dashboards
Useful Grafana dashboards:
The full list of Grafana dashboards is stored in the Puppet repo. For details on how to create a new dashboard, read the Grafana dashboards alert documentation.
Grafana tips
You can use regexes to filter for relevant information. For example, *frontend* on the processes dashboard to see all processes that have 'frontend' in them.
We often show multiple metrics on the same graph. The position of the key shows which Y-axis each metric corresponds to: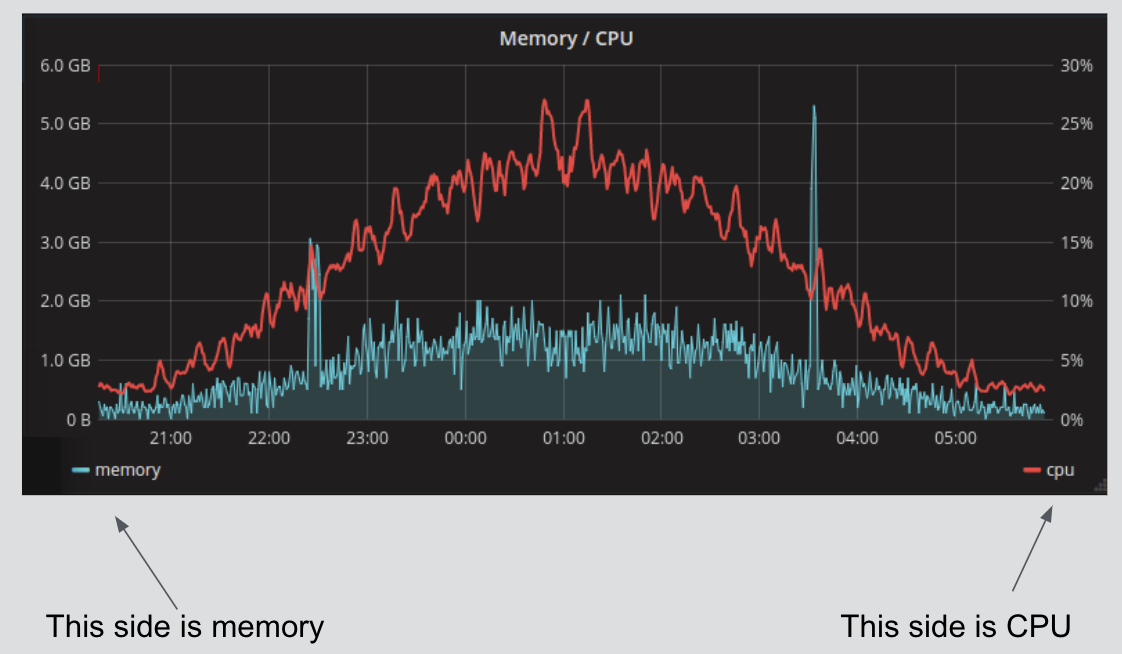 You can click on a metric in a graph to show only that metric, or you can CMD + click to select multiple:

Annotations on charts show events such as deploys:

For more tips, see the Introduction to Grafana slides.
This page was last reviewed on 30 June 2020. It needs to be reviewed again on 30 December 2020 by the page owner
#govuk-developers
.
This page was set to be reviewed before 30 December 2020 by the page owner
#govuk-developers
. This might mean the content is out of date.