Architecture of data.gov.uk
The data.gov.uk (DGU) platform is used to publish and view datasets. A dataset contains the metadata for a collection of links to data hosted somewhere on the internet.
Architectural overview of data.gov.uk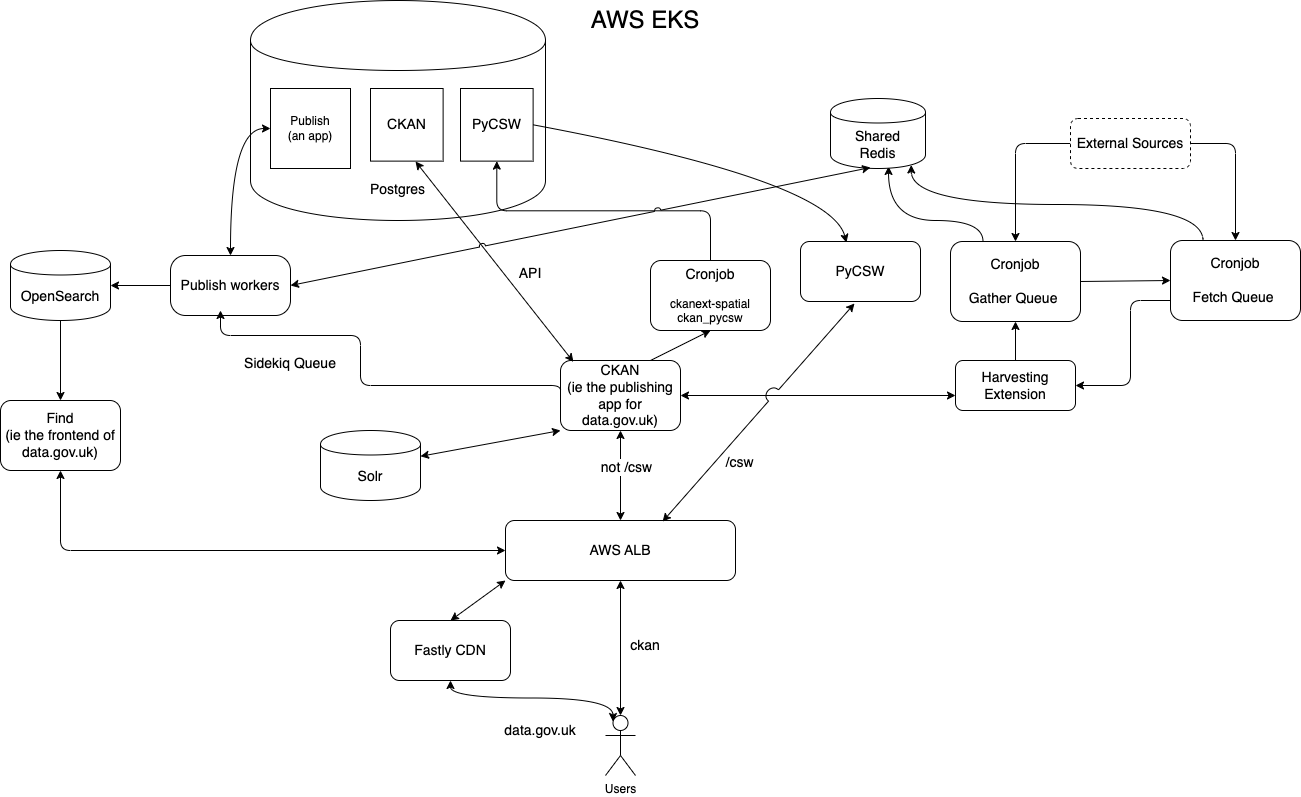 The original for this diagram is available on the Platform Health Google Drive and can be edited with draw.io.
data.gov.uk Services
Services owned by data.gov.uk
Services with data.gov.uk sub-domains, but owned by other departments
Several datasets link to environment.data.gov.uk and require user login to access. Although branded as data.gov.uk, this is a totally separate service. If a user is having difficulty accessing this system, they should contact the maintainers of this resource, who are currently Airbus Defence & Space.
CKAN, Publish and Find are hosted on AWS EKS and is maintained/deployed in the same way as most other GOV.UK applications.